Brand and Business

Earth Angelry
(@earthangelry & earthangelry.com)

2018 - Present
Earth Angelry is a studio and jewelry brand inspired by tenderness in chaos as self care and radical love. Our jewels are hand made to order, slow fashion, genderless, seasonless adornments created for all earth angels, fallen or otherwise.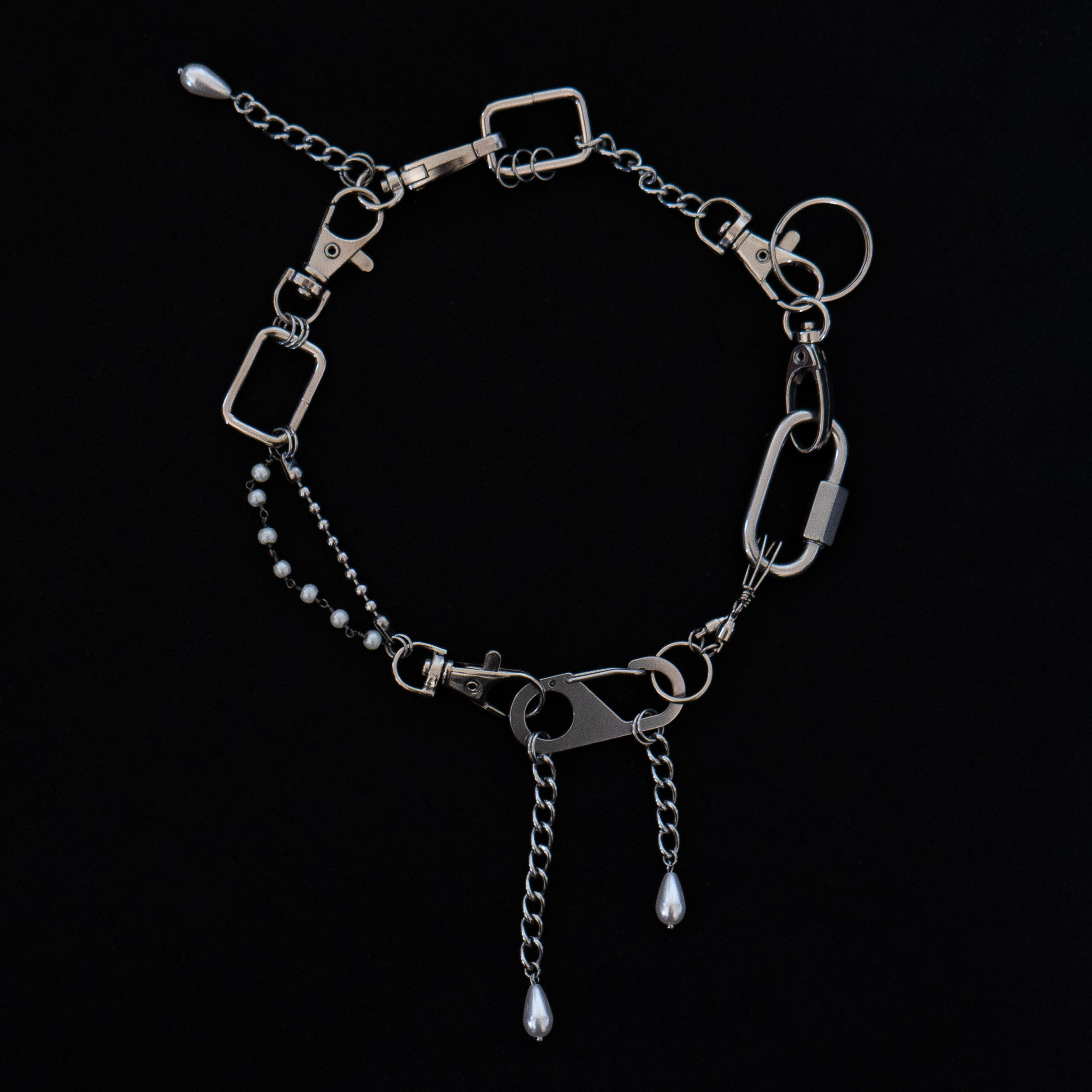 Creative Direction
Earth Angelry "What Angels Wear" Photoshoot

2022
Art Director, Jewelry, Props, Production, Set Design
jewelry, director and production designer: @rly.cool
assistant director, director of photography, editor and vfx: @_deadname_
gaffer: @dylanjhenderson

photographers: @mimignoh
stylist: @purp_princess_
makeup: @kaitlynnnoodles
pa's: @hakkahanbb @iamenithingiwant
click earthangelry.com for the video



Earth Angelry "Angels on Earth" Photoshoot

2019
Art Director, Jewelry, Props, Makeup, Set
My first time producing a photoshoot! For my brand Earth Angelry.

Photographer: Ji Ou
Assist: Chris Bang
Models: Cozette Gonzalez, Emily, Sophia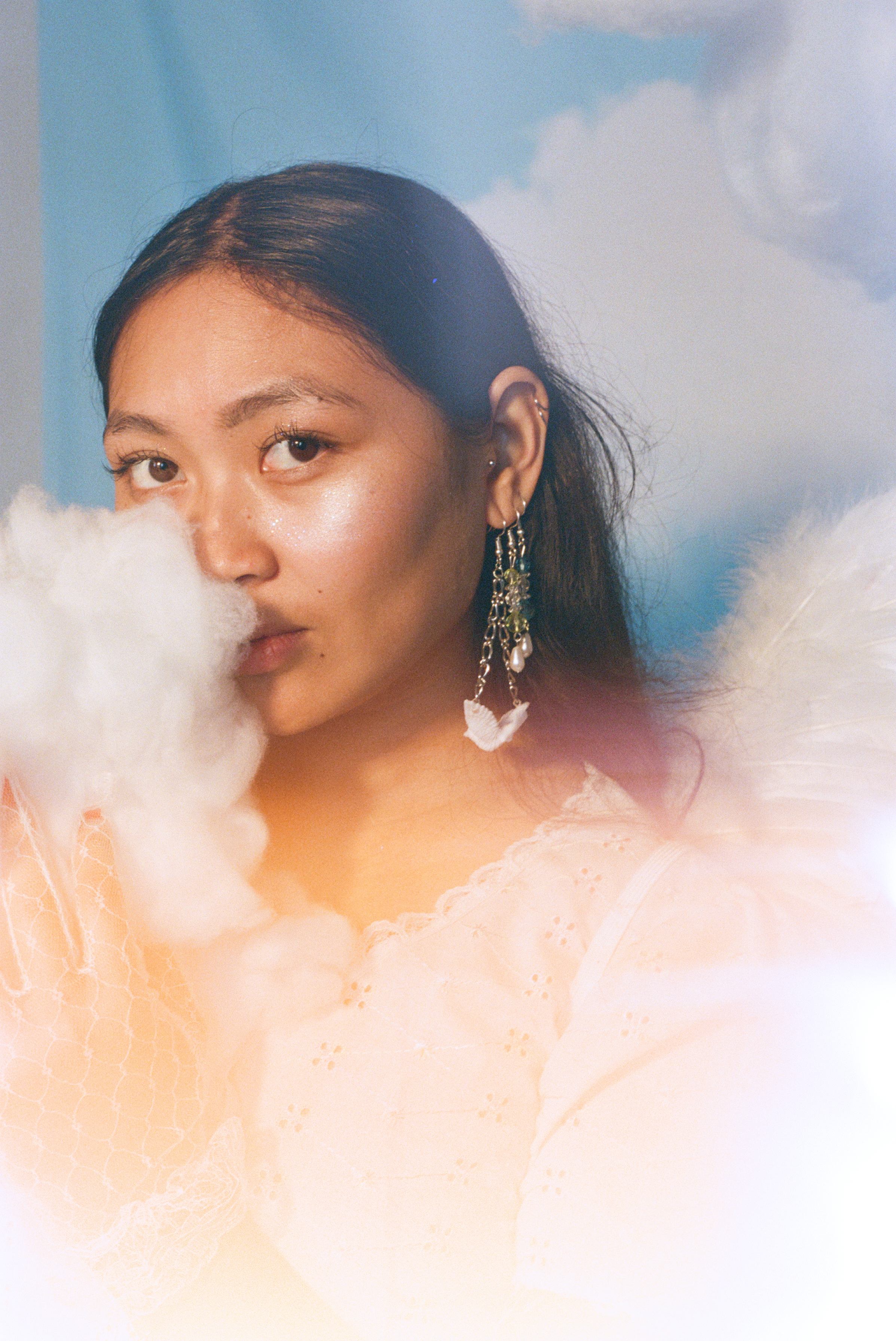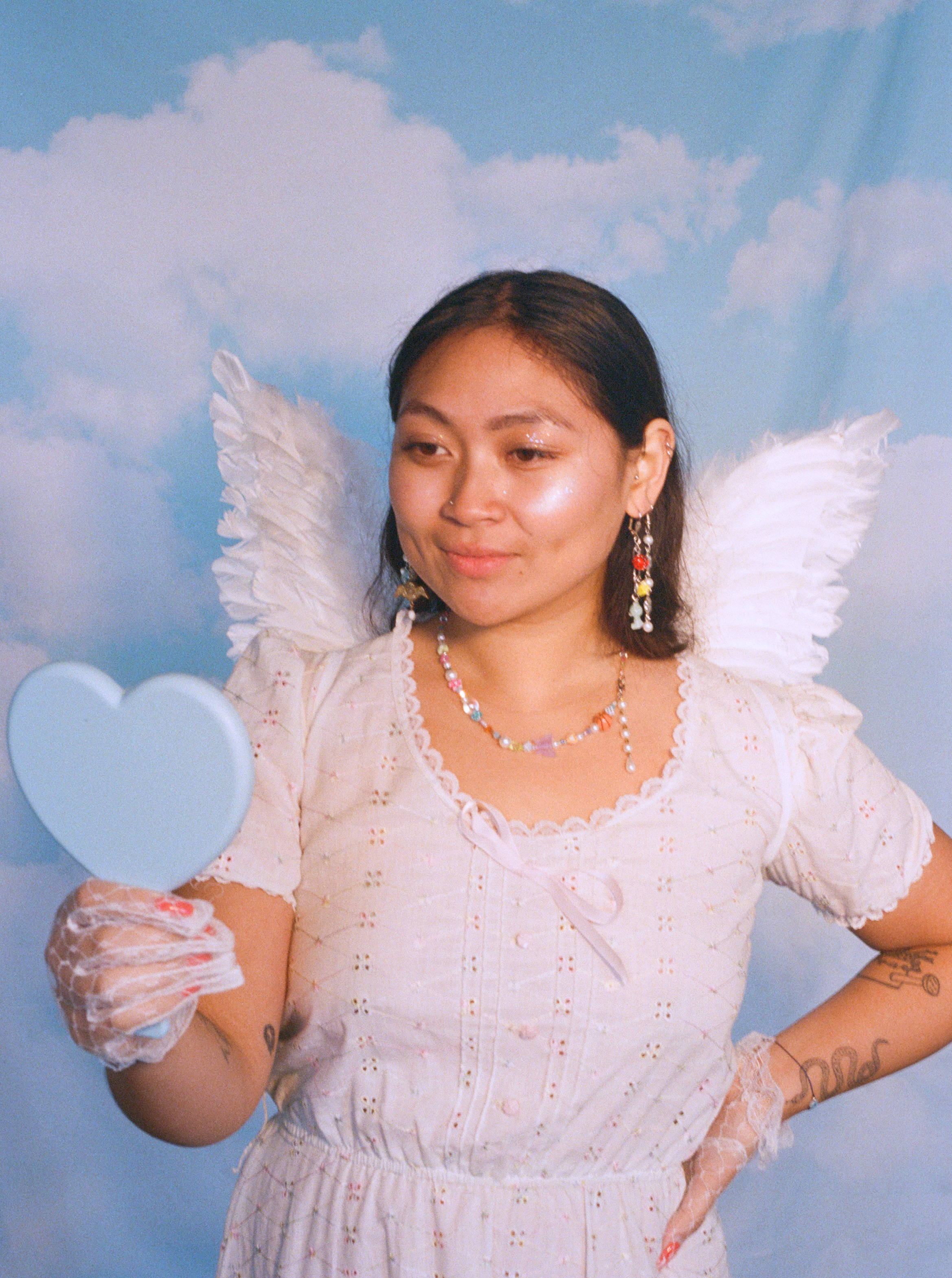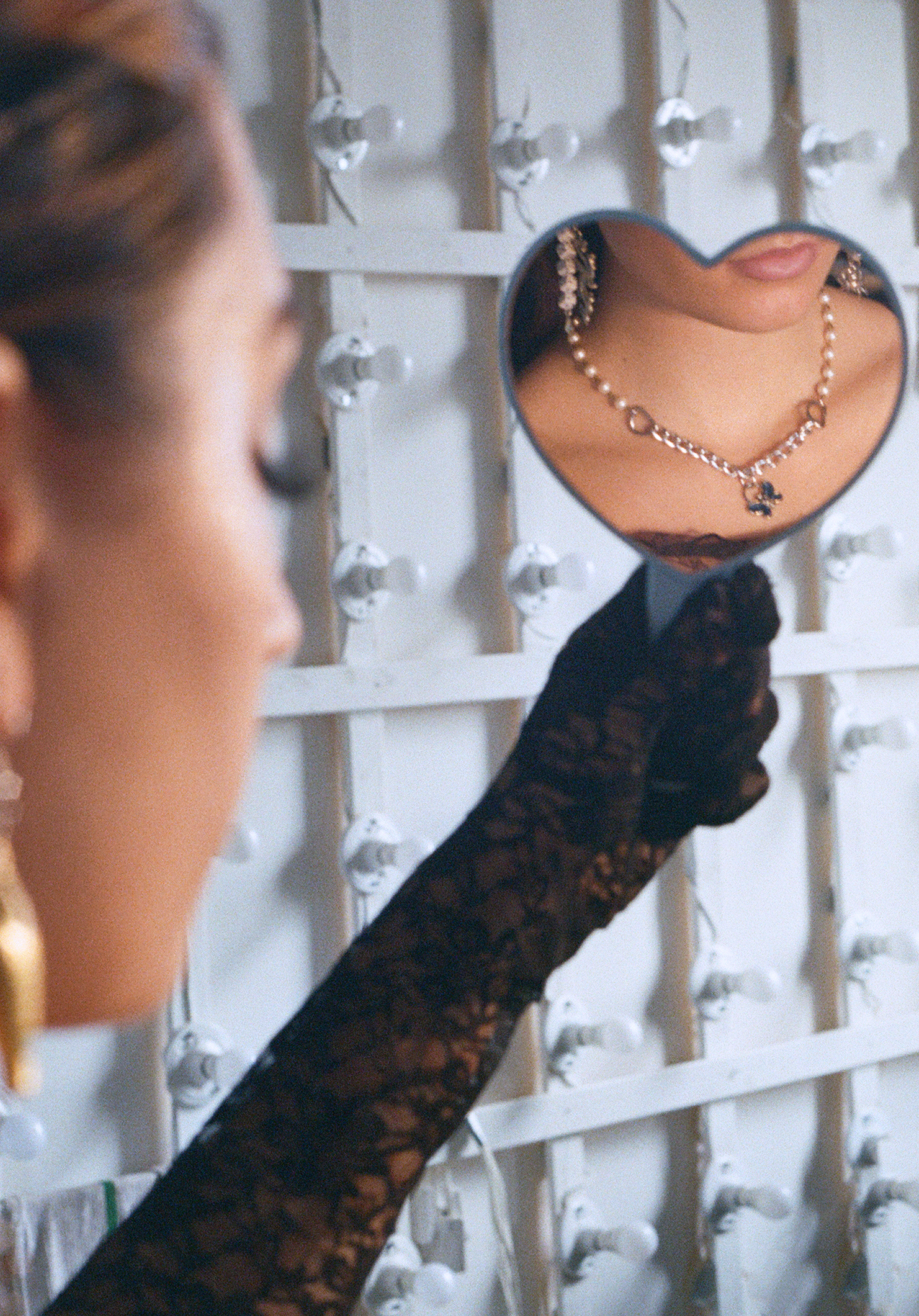 Earth Angelry "Sand and Sea" Photoshoot

Photographer, Jewelry - 2021
Styling: Kira Lee Mundschau
Models: Kira Lee Mundschau, Kelvin Rodriguez

Video Game

How are you doing?

2020
Accessible therapy through the guise of a video game. Set to 396 hz music, sounds designed to release anxiety, 'How Are You Doing?' asks you to take a moment for yourself and reflect on what information you can gather about yourself through the emotions you're feeling. Remove yourself from your ego and first address your body's needs. Once comfortable, we dive deeper into the complex emotions the universe presents to us, and we unpack how we can utilize our intuition for self growth by developing a kinder and more empathetic approach to ourselves and how we feel. Resources for further help and guidance are provided at the end for select emotions.





Sculptures

MOBILE HOME

2021
clothing hangers, nostalgic found objects

A project from last spring where I took bits and pieces from my childhood bedroom to create a mobile that I could take wherever moved. My intention here was to be able to take symbols of my roots, and add onto the mobile as I live and grow, wherever I go, so as not to forget where I came from. Constructed of reused coat hangers, and symbols of memories.

I made this when I went home to San Francisco for the first time since pre-covid. Going back to my bedroom where the past versions of myself grew and hurt in, it was a lot, especially since I didn't recognize who I used to be anymore. I came back to a changed San Francisco, where my favorite sanctuaries could no longer afford rent, where my dog was no longer, and as my family discussed moving away after selling my childhood home. It made me want to desperately cling onto any remnants I had of familiar comforts and relive the good ol days.

Except those "good ol days" never existed, because all my past selves wanted to be where I'm at now. And if I wanted to relive my past, I can't do that without being my old self too. And that's not happening.

So as SF changes, so do I. And as it grows, I too will find new connections, new loves, and new homes. Because what is home if not a feeling?



Angel Mace

mace, rhinestones, glass beads, stainless steel - 2021
Click here for press article
In a moment of fear, I created Angel Mace.
Growing up in San Francisco as an Asian woman, I always felt safe... kinda. I felt safe because there were enough people who looked like me that I could camouflage behind. This is how my family survived as immigrants. Keep your head low and don't stir up trouble, otherwise you will be seen and targeted. But given recent AAPI hate crimes (a lot of them being in my hometown), it's clear to me that passivity doesn't protect you and it never did.
My safety and livelihood will no longer be contingent on the ego of white supremacists. Whether or not I get to commute safely will no longer be contingent on how much self hatred others project onto me.
My family immigrated to give me a better life, and with the platform they made possible, I refuse to stay quiet. MY PARENTS HAVE WORKED WAY TOO HARD FOR ME TO CONTINUE THE CYCLE OF THEIR HURT. I WILL NOT MAKE MYSELF SMALL FOR THE COMFORT OF A SOCIETY THAT DOESN'T GIVE A SHIT ABOUT ME OR MY COMMUNITY. FUCK YOU. TOUCH ME AND I WILL KILL YOU.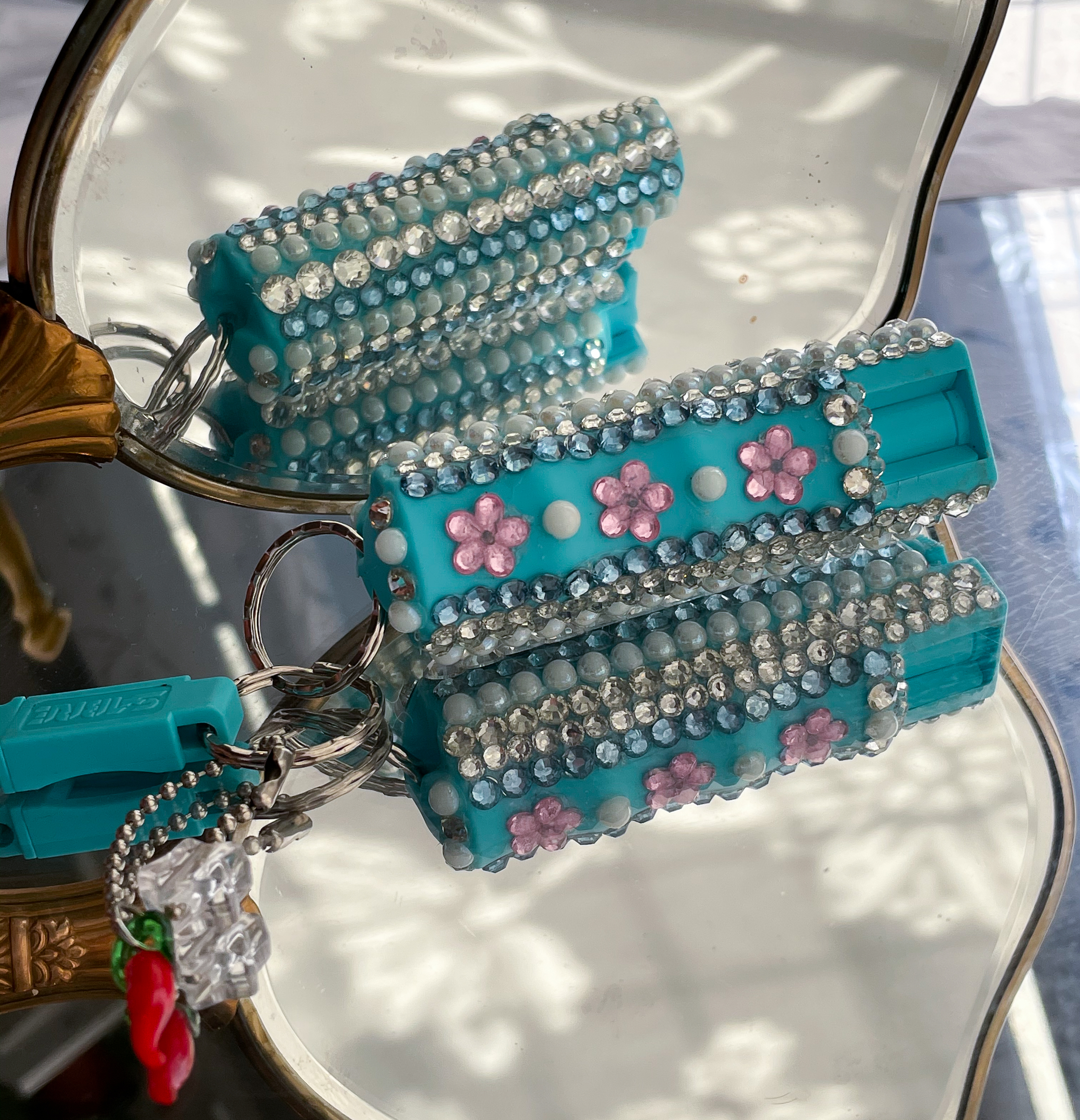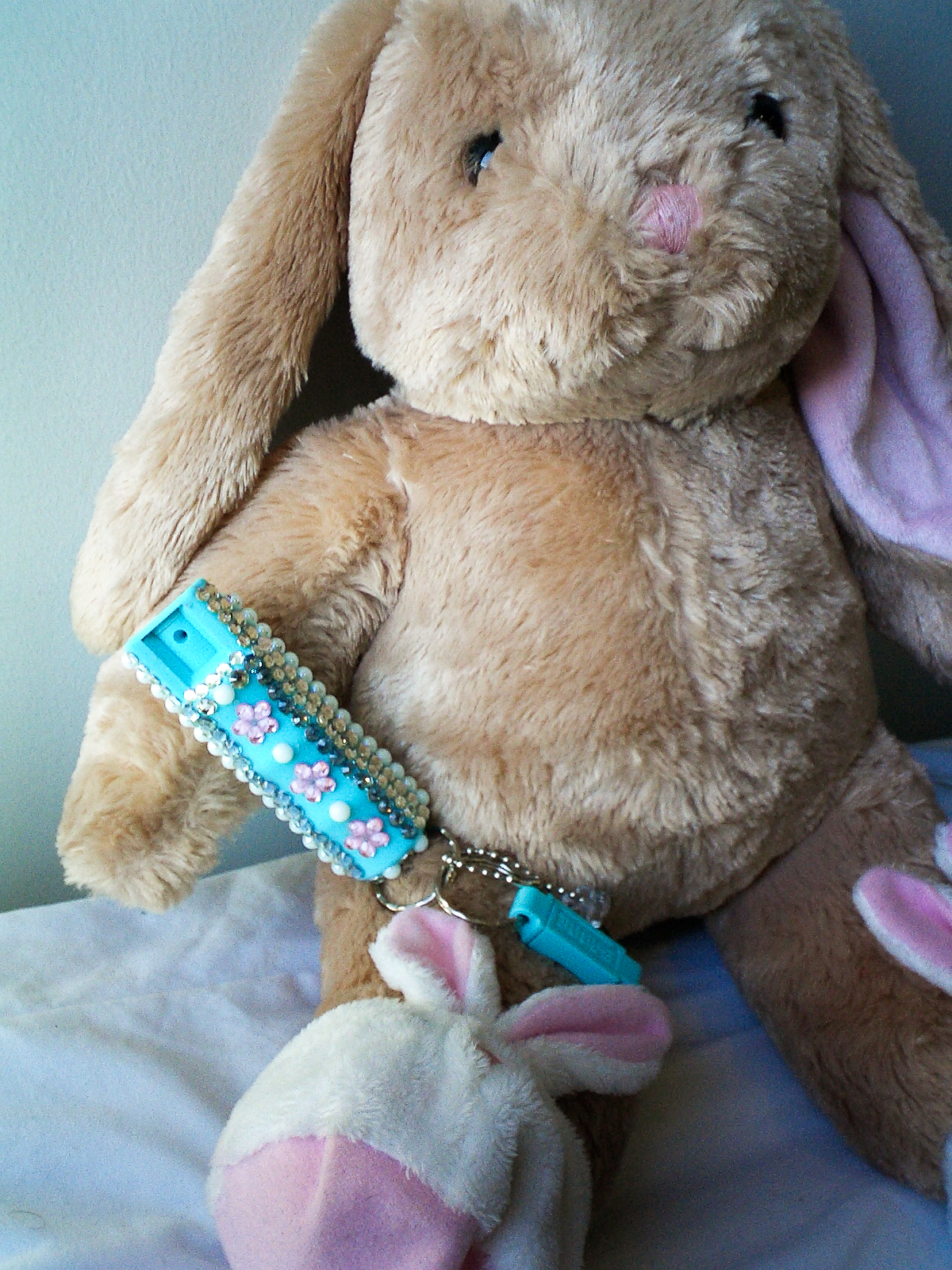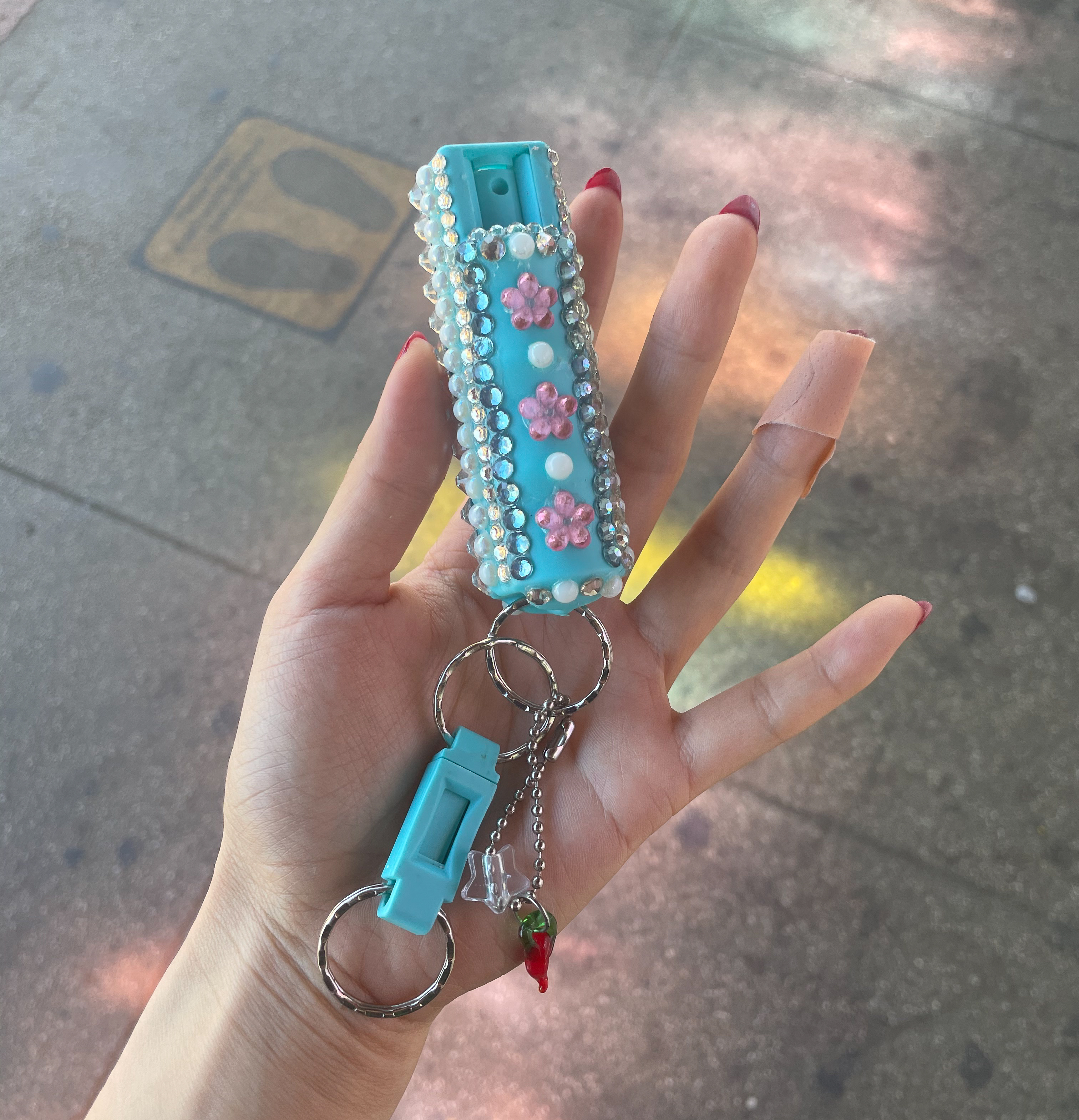 Genesis: 1

2019
Creation, allegedly.
I went to bible study so you don't have to.


Metal Work

Plant Stand

2022
steel, satin ribbon, wax
Inspired by the hard and soft materiality for metal and ribbon; stiff and soft, rigid and flowy, masculiine and feminine. The inside of the table stand is engraved with affirmations and secret messages… the bow on top is removable for functionality~





(Chosen) Family Jewels

Solder, Stainless Steel, glass pearls - 2020
Talismans for manifesting my chosen family by creating jewelry for my prospective community to wear. Through the power of meditational soldering, I invoke the warmth and support of a strong support system, and I embody that when I wear said jewelry. Thus, I become my own family, and by doing so, I attract my circle.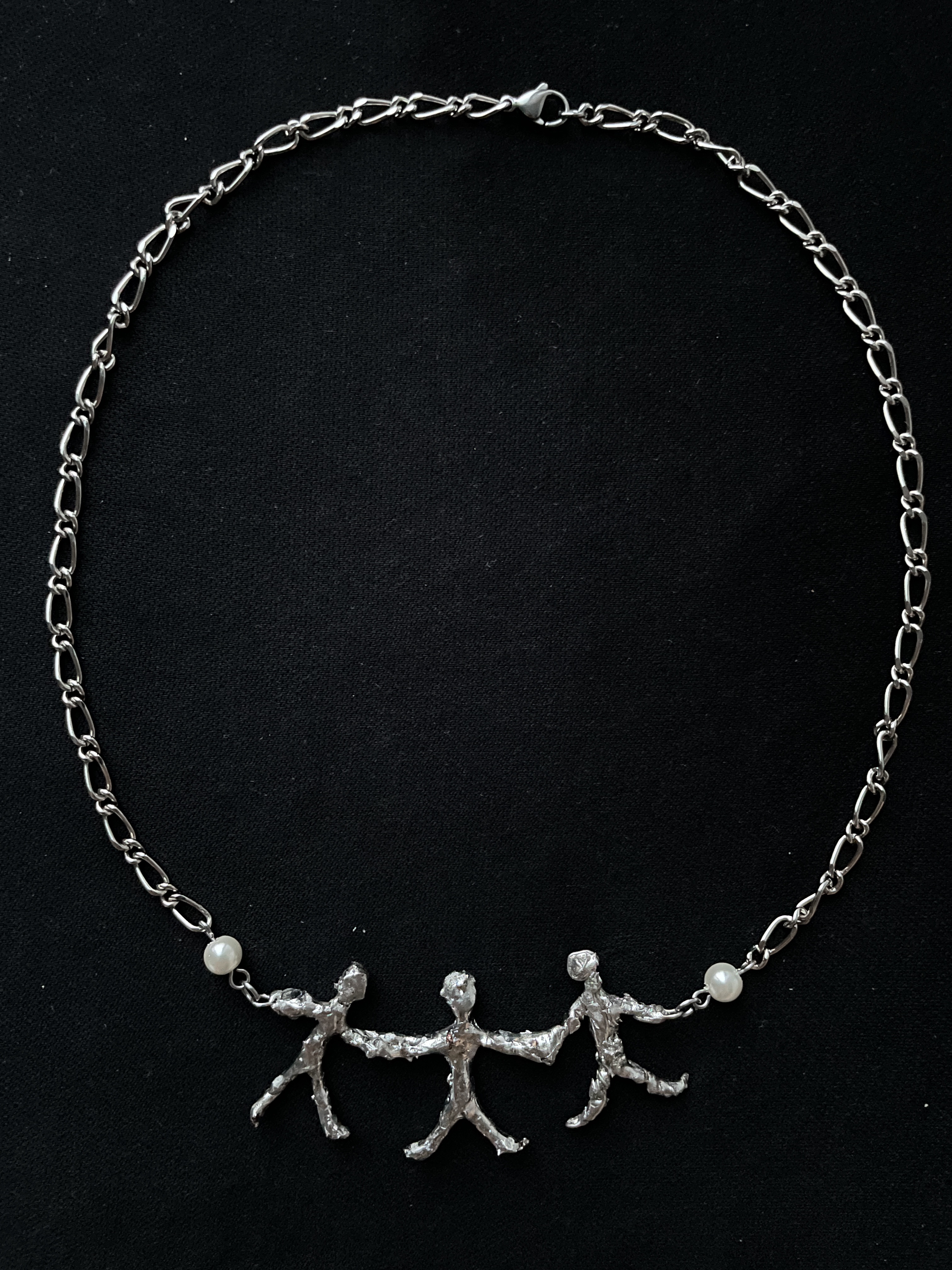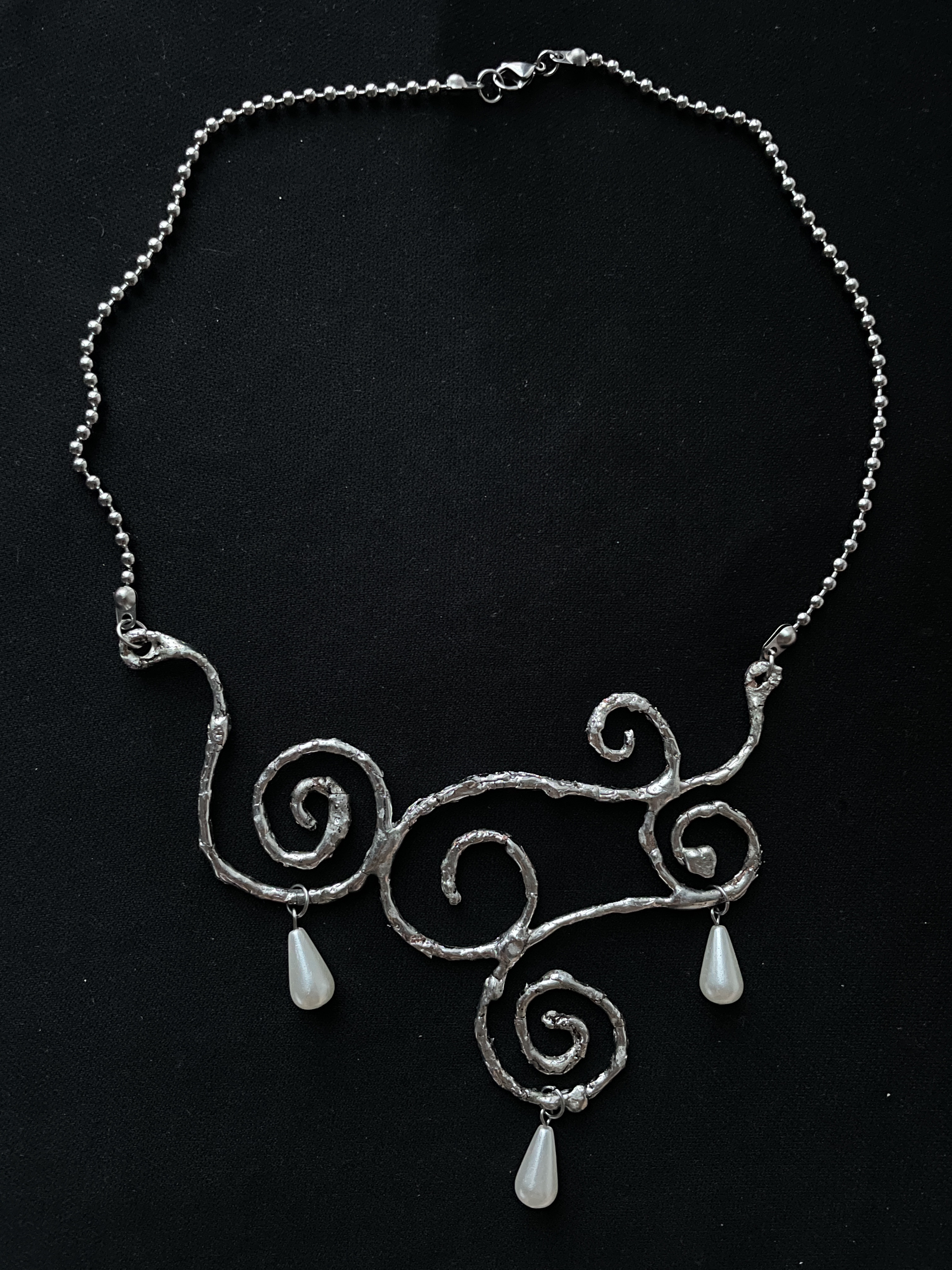 Photography

2015-2017


Photography

2018-2019